10 days before the 2019 Double Eleven Show, how do Suning and Tmall, two domestic e-commerce giants, greet this carnival shopping night?
In fact, in today's Internet era, the ability to attract audience is an undeniable basis for monetization. And these two companies know exactly how to grab attention.
On November 10 Alibaba will unite Zhejiang TV and Dragon TV to invite Chinese and international superstars to celebrate Tmall's Double eleven Carnival Night (referred to as "cat night"). The audience can enjoy the performances in front of the TV while playing interactive mobile mini-games which give them a discount on shopping items. Strangely, this is how strangely Chinese their singles day. A day where e-commerce and carnival come together in harmony.
In addition, Suning will also join in this year's celebration of the Double Eleven by creating the "2019 Suning Double Eleven High Explosive Night" (hereinafter referred to as "lion night") together with Hunan Satellite TV.
We are going to see two live shows on the same night on the biggest shopping day
So, which double eleven show is better? Let's compare what their lineup is.
2019 Tmall "Cat Night" stars lineup
Complete star lineups:
Ayasa, Master Mentalist Dimitri, Aida Garifullina, The Wild Goose Lake, Hanazawa Kana, Show Lo, Tengri, Jason Zhang, Lay, Diamond, Black Panther Band, Zheng Yunlong, Kuo Tsai Chieh, Li Ronghao, Ryan, Van Ness Wu, Han Geng, G.E.M., CY Girls, Hua Chengyu, Wong Cho Lam, Ayanga, Lang Lang, Qin Lan, Luo Yunxi.
2019 Suning "Lion Night" stars lineup
Complete lineups:
Shen Teng, Rocket Girls 101, Jiang Shuying, Liu Yuning, Huang Xiaoming, Zhao Wei, Xu Weizhou, r1se, Yang Yang, Da Zhangwei, coco Li, Wu Qingfeng, Zhou Dongyu, Wei daxun, Ji kejunyi, Wang Yibo, Xiao Zhan, Cai Yilin, Shang Wenjie, Wu Yifan.
New stars will be announced daily on the official Suning High Explosive Night Weibo here.
Both lineups are very strong honestly. We can say that this is a tie here.
But what about other aspects of the show?
2019 "Cat Night" venue
The night of Tmall's Double Eleven Carnival is placed in the main hall of Mercedes Benz cultural center in Shanghai this year. The venue has 4000 basic seats and can accommodate up to 18000 people.
2019 "Lion Night" venue
And 2019 Suning Double Eleven show will be held in Changsha International Convention and Exhibition Center of the Hunan Province. The exhibition hall covers an area of about 12000m² and also has 6000 self-built basic seats.
We can safely say that these two venues are big enough to celebrate with more than 4000 people. But we should not forget the million TV audiences back at home. They are the major target of this event.
So, how do people watch the show at home?
2019 "Cat Night" Broadcaster
Tmall's carnival night will be broadcast simultaneously on Zhejiang satellite TV, Dragon satellite TV, Youku.com and more than 10 overseas TV stations around the world.
The live broadcast time is 19:30, November 10, 2019, Beijing time.
2019 "Lion Night" Broadcaster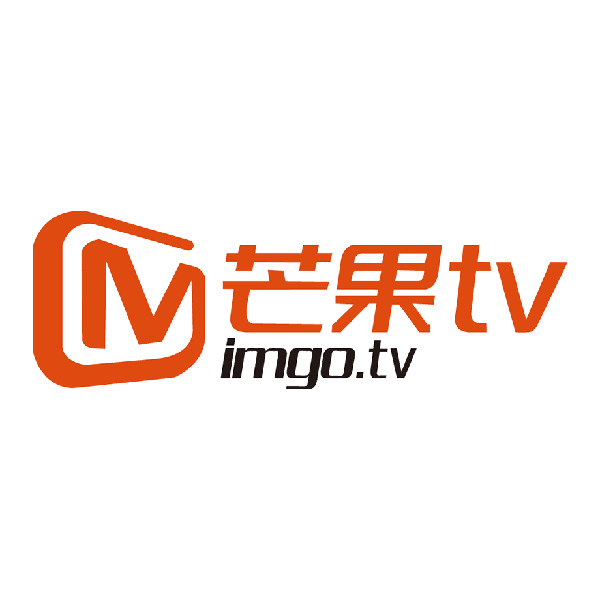 Suning Double Eleven night will be broadcast live on Hunan Satellite TV and mango TV simultaneously.
The live broadcast time is also 19:30, November 10, 2019, Beijing time.
Ok, the venue and time are pretty much the same. What about the production team?
2019 "Cat Night" Production Team
This year is Youku's second time in charge of Tmall Double Eleven Carnival Night. The producer of his year's show will be Lin Zhi Qiang(蔺志强) who is also the vice president of Youku.
He said in an interview on 12th "now Youku can undertake the production of cat night. Thank Alibaba group and Tmall for their trust in Youku." Furthermore, he pointed out that Youku began to undertake the production task already last year. After this year's reforming of the entertainment department Da Wen Yu, it will produce great results for the cat night.
2019 "Lion Night" Production Team
The production team behind Hunan TV for this show is Wang Tian Studio who also produced the successful reality shows "Chinese Restaurant" season 1-3. The show became a hit when it came out in China three years ago.
At the same time, Guan Yue Media is supporting Hunan TV by integrating these following international talents into key position of the production team.
Set Designer: Tamlyn has done many shows in the US. She has contributed to the design of Taylor Swift Reputation Tour in 2019 and MTV Music Awards in 2018.
Lighting Designer: Marcus is a German Lighting Designer who has worked on German Idol, Jiangsu TV Super Brain.
Creative Director: Brian is the Creative Producer for American Idol, American and Britain's Got Talent.
2019 Tmall Double Eleven Show Launch event
Last year's cat night, the battle between stars from "Running man" and "Go Fighting" became the major highlight. This year's cat night will continue to enhance the sense of "competition". It is reported that on the evening of November 10, the captain of the show "This Is Hip Hop" will compete with stars of the variety show "Trump Card VS Trump Card ".
2019 Suning Double Eleven Show Launch Event
On October 21st, 2019, Suning officially announced the launch of the exclusive strategic cooperation ceremony of Suning e-commerce Double Eleven "High Explosive Night". According to Zhu Haofeng, deputy director of Hunan Radio and television station, "lion night" will show "brave" characteristics. The star lineup will not only include fashion idols such as Chris Wu and Liu Yuning, but also be supported by many other powerful figures.
This is not the first time Hunan TV paying big attention to the Double Eleven Show.
Let's see what happened in previous years.
Previous Double Eleven Show Highlight
2015 Hunan Satellite TV Tmall Double Eleven Show
Many people may know that in 2019, Tmall Double Eleven Shopping day is in the 11th year since 2009. However, the Double Eleven Show didn't start in 2009. In 2015 Feng Xiao Gang partnered with Liao Ke and Chen Xinyu from Hunan TV to create the first Double Eleven show in history. They have produced famous Chinese shows like the "New Years Show".
2016 Suning Double Eleven Show
The 2016 Suning High Shopping Night party opened on November 10th. PPTV, iQiyi, Bilibili.com, and Suning live broadcast platforms aired the show simultaneously. The total number of viewers across the network reached more than 54.753 million.
Not only the rating was amazing, but also the sales:
According to this, the general order volume increased by 193%; online order volume increased by 210%, mobile payment accounted for 83%, and payment installment accounts for more than 25%; offline sales record was receiving more than 10 million customers; The official Suning flagship store on Tmall store ranked first in Tmall's sales list all day with absolute advantage…
2017 Tmall Double Eleven Show
The 2017 Tmall Double Eleven Carnival is created by Keey Media and supported by Guan Yue and Malf Media. Guan Yue media has introduced the Eurovision Designer Mr. Florian Wieder as the Set Designer, and Bobby as the Lighting Designer. Both are multiple Emmy Design Awards winners.
This show was a massive success and was given with multiple international awards such as "2017 Asia TV Awards – Variety of the Year", "2017 China Variety Summit – Annual Creative Brand Marketing", and "2017 China Soft IP Conference – The Most Commercial Value Brand".
2017 Suning Double Eleven Show
At 8:00 p.m. on November 10, the 2017 "Suning Double Eleven High Shopping Night" party was grandly opened in Nanjing International Expo Center. PP video, Longzhu.com, and Suning live broadcasted the live event. At the scene of the party, celebrities such as ye Shirong, the Panther band, Tan Weiwei, Cai Jianya and Cui Jian gathered and the stars shone in the night sky, attracting millions of audience to watch online.
Enough compared. Who could be the winner this year?
The Double Eleven Show has become a national celebration in China. Which show has the potential to become the winner of this year? What do you think?
2019 Suning Live Show Material
Here are some videos I shoot from the lighting control desk. As you can see the atmosphere was amazing.
Conclusion
From 2009's Double Eleven to 2019, this year's show will be the 11th time. Tmall has teamed up with Zhejiang satellite TV and Dragon satellite TV to create a large-scale online and offline celebration. Similarly, Suning will join Hunan Satellite TV to create a high explosive night. Can Guan Yue media and Hunan TV help Suning become the underrated surprise this year? Leave a comment below to let us know your thoughts.
[views]